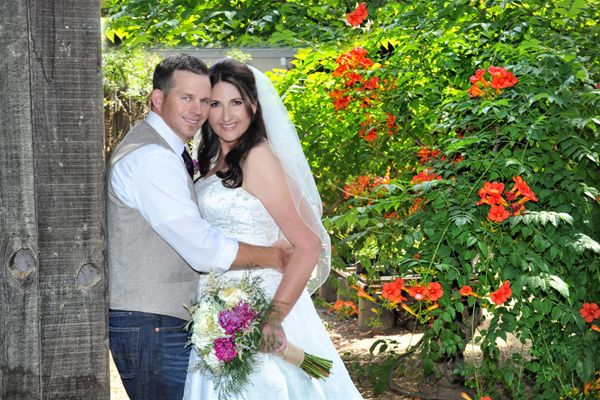 Testimonial #2
Macee H. - Citrus Heights, Ca.
6/13/2016
Short story: My husband and I absolutely love ViAnna & Jim!!! We highly recommend them.
Long story: We were chosen for a free engagement sitting after a bridal open house at Arden Hills Resort and Spa. We went to downtown Sacramento for our engagement photos and we totally connected with ViAnna. She was so incredibly sweet and made us feel very comfortable. She knew exactly where to take us for the best photos. We had such a fun photoshoot and even got to meet her husband, Jim. There was no doubt in our mind that we wanted them to be our photographers for our wedding day, so we booked them as soon as we could. Our engagement photos turned out beautifully and we received so many compliments. I kept in close contact with ViAnna after our engagement sitting. They genuinely made us feel so special. The day of our wedding, she seemed so excited to be there. She gave me the biggest hug and reminded me that the day would be perfect. She was right, our wedding day was absolutely perfect. She and Jim captured the most beautiful and special photos on our wedding day. Things could be chaotic on any wedding day, but they were so professional and there were never any issues. I was completely stress free the entire evening.
ViAnna and Jim, thank you again for everything you did for Geoffrey and I. We are so happy to have had you capture the memories on our wedding day.